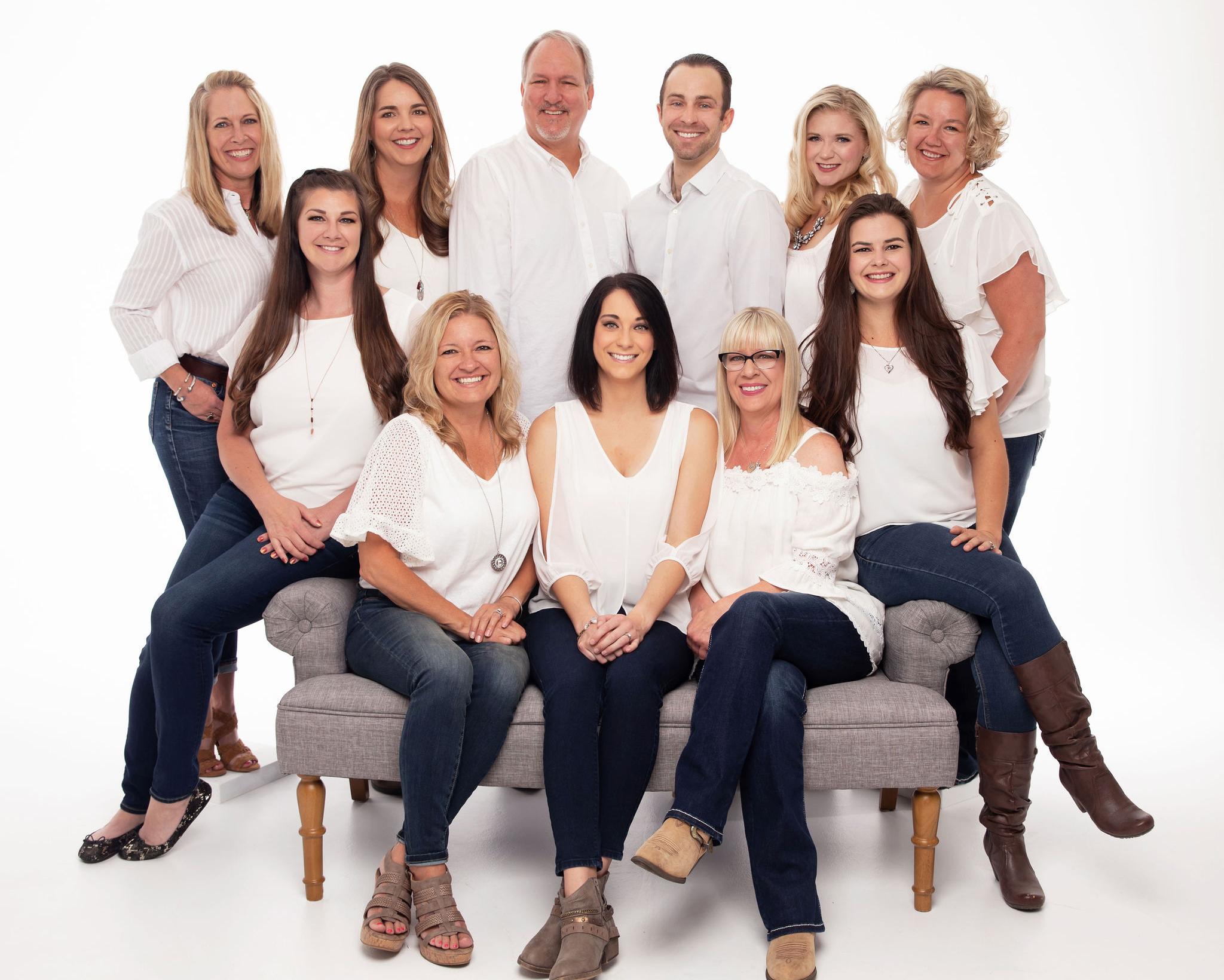 Alan Goral, DDS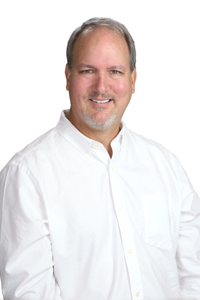 Dr. Alan Goral enjoys helping others. He and his team at Ken Caryl Dental Center have provided over $100,000 in dental care to victims of domestic violence through the Metro Denver Dental Society's Smile Again Program. He has also volunteered over 500 hours to Kids In Need of Dentistry and served on its board of trustees. Dr. G is a native of Colorado and loves the outdoors, fishing, biking, hiking, and camping. He is an accomplished musician and still plays clarinet, currently with the Lakewood Symphony. He is married and has three children. Gretchen, Geoff, Matt, and Maddie share Dr. Goral's love of Colorado's outdoor offerings.Get to know Dr. Goral by following his blog combining the wonderful worlds of music and dentistry: Dental Notes!
Jason Rand, DDS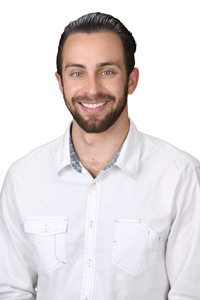 Dr. Jason Rand is a Colorado native and was born and raised in Littleton, Colorado. He attended Colorado State Univeristy where he was awarded a Biochemistry Degree and graduated with Honors. He is also a graduate of the University of Colorado-School of Dental Medicine where he received an award for outstanding achievement in the field of dental anesthesiology. After his graduation from dental school, he was selected to pursue additional training in an advanced one-year certification in all aspects of general dentistry. In this advanced program, he was trained in IV sedation, wisdom teeth extraction, and dental implant placement. Jason became a dentist because his training would enable him to improve the lives of his patients, and form meaningful relationships with them. Jason's treatment philosophy is to improve the lives of his patients by understanding their expectations, serving their comprehensive dental needs, and providing them with a comfortable dental experience. As a dentist at Ken Caryl Dental Center, Dr. Rand looks forward to improving his patients' oral health and quality of life. In his free time, he enjoys spending time with his wife and family, playing golf and tennis, working on cars, skiing, exercising, and traveling.
Meet Our Team
At Ken Caryl Dental Center, our team is devoted to helping you have the most pleasant dental experience possible. From the moment you enter our office, our team will work hard to make each of your appointments with Dr. Alan Goral as pleasant as possible. If you have any questions about how our dentist in Littleton, Colorado, can help you attain the smile you have always envisioned, we invite you to contact us soon.
Jammi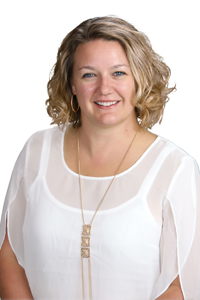 Jammi has been involved in dentistry since 1999 and enjoys helping her patients with their dental needs. Her ability to foster a comforting environment for our patients (and staff!) has made her an invaluable member of Dr. Goral's team for many years. Jammi has received extensive training on our E4D crown-making software and was honored to accompany Dr. Goral to Vail in 2013 to assist him with an important presentation on 3D imaging equipment, software, and procedures. Outside of the office, she enjoys gardening at home and spending time with her husband and two boys (not to mention shuttling them to lacrosse, flag football, and baseball games). Jammi also co-owns a catering business called Kiss and Cake Up where she enjoys cooking and baking for special occasions.
Raina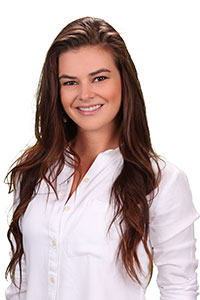 Raina has been helping patients overcome their dental fear and anxiety for 12+ years, and she has enjoyed it tremendously. After graduating with honors at the top of her class from Everest College in 2010 she began her career as a dental assistant providing comfort and education for all of her patients. In 13 years of gymnastics training she has maintained the discipline and energy to participate in activities such as snowboarding, hiking, and keeping up with her young son.


Amanda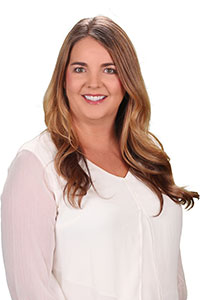 As our office manager, Amanda is the friendly voice you'll usually hear on the phone, or the beaming face you'll see at our front desk. After graduating with a Bachelor of Science and a marketing degree from Metro State University, Amanda has worked in the dental field for more than seven years. Her valuable easygoing attitude and calming demeanor has put many patients (and her work family!) at ease in otherwise stressful situations. Outside the office, you might catch her out and about with her two daughters, her son and her husband. They enjoy camping, hiking, snowboarding, and off-roading in their jeep together. If she's not out in the wilderness, check a local concert venue – she loves enjoying live music! A fun fact about Amanda: the strangest thing she's ever eaten was iguana.
Kim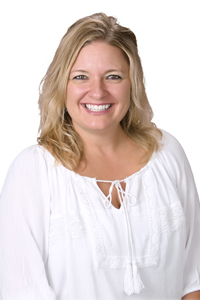 Kim began her career in dentistry as a dental assistant in her hometown of Yuma, Colorado. She then went on to Colorado Northwestern Community College in Rangely, Colorado, where she graduated in 1996 with an Associate in Applied Science degree in Dental Hygiene. A few short years later in 2001, she began working with Dr. Goral and has enjoyed being a part of the team ever since. Kim excels in efficient and quality care and strives to provide the best treatment possible for all of her patients while also getting to know them on a personal level. When not in the office, you can find Kim running (if you can catch her – her record time for a 5k race is 28:32!), taking photos, or attending the baseball and softball games of her two children, Heidi and Trevor.
Karen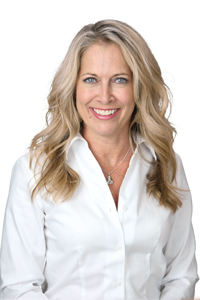 Karen has a Bachelor of Science degree in kinesiology from the
University of Colorado Boulder
and a Bachelor of Science degree in dental hygiene from the
University of Colorado Health Sciences Center School of Dentistry
where she also received the Clinical Excellence Award. She has been practicing hygiene for 25+ years, six of which were spent working in a periodontal office with a focus on periodontal therapy. Karen has worked at Ken Caryl Dental Center on and off since 1997. She truly enjoys meeting patients and developing a strong relationship with them alongside maintaining their oral health. Her goal with each patient is to be as thorough as possible with their needed treatment, while offering suggestions to improve or maintain their best oral hygiene efforts. When not at the office, Karen typically spends time with her family golfing or skiing.
Laurie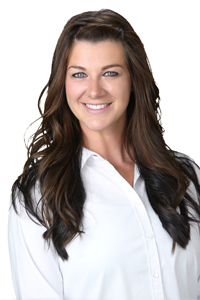 Laurie graduated from the dental hygiene program at Kellogg Community College in Battle Creek, Michigan, in 2007. In 2012, she donated her time and expertise to a dental mission in Ecuador, helping 5 through 16-year-olds achieve improved oral health. Laurie excels in delivering exceptional care while providing a comfortable experience for all of her patients. Whether it's a gentle touch, listening to their concerns, or explaining procedures thoroughly, Laurie is committed to taking the very best care of her patients. She really enjoys being able to connect with them and building relationships based on trust, but what she loves most is watching her patients' dental health benefit from her care and education. In her free time, Laurie enjoys mountain biking, snowboarding, hiking, crocheting, and photography. She also loves competitive sports – she has played soccer, volleyball, softball, and ice hockey.
Vanessa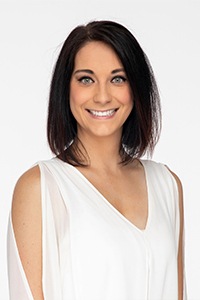 Vanessa received her Associates degree in Dental Hygiene from the Community College of Denver and her Bachelor of Science degree in Health and Exercise Science from Colorado State University. During her educational career she was awarded the Roberta L. Shaklee Periodontal Excellence Award and has received certification in periodontal laser therapy. Her ability to connect with her patients has allowed her to coach them through decisions that benefit their oral and systemic health. Having participated in Dentistry From the Heart and working for Denver Health, she was able to provide care to low-income families and patients with complicated medical needs. At home, she loves walking her two Siberian huskies and cooking up delicious concoctions in her kitchen. You may also run into her supporting local breweries around town.
---
Group Photos
---
---